Portfolio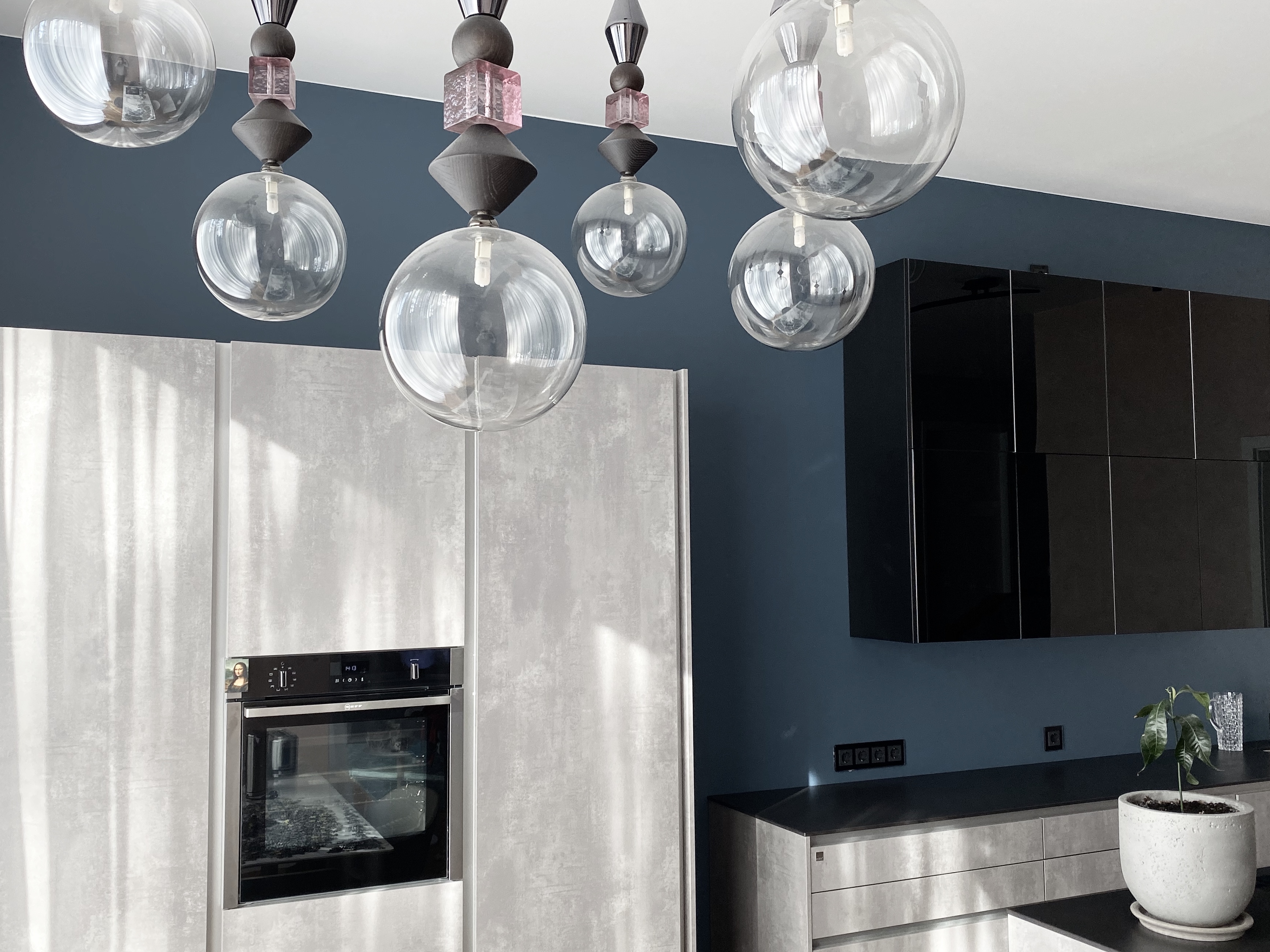 Multi-room apartment in Berlin-Grünewald
PG - price group of facades: 3
Kitchen furniture budget: 28 000 €
Built-in devices: Miele
Many different combinations of textures and color combinations were used in finishing the apartment. The interplay of complex deep natural colors makes the apartment very creative and lively.
The kitchen area was designed in a concrete optic with black glass, with each element of the kitchen serving as a self-contained and decorative piece rather than a standard kitchen unit.
Most of the furniture and décor pieces were designed by talented Italian designers.
Everything has been recreated in a modern, experimental design, with different shapes and materials.