Portfolio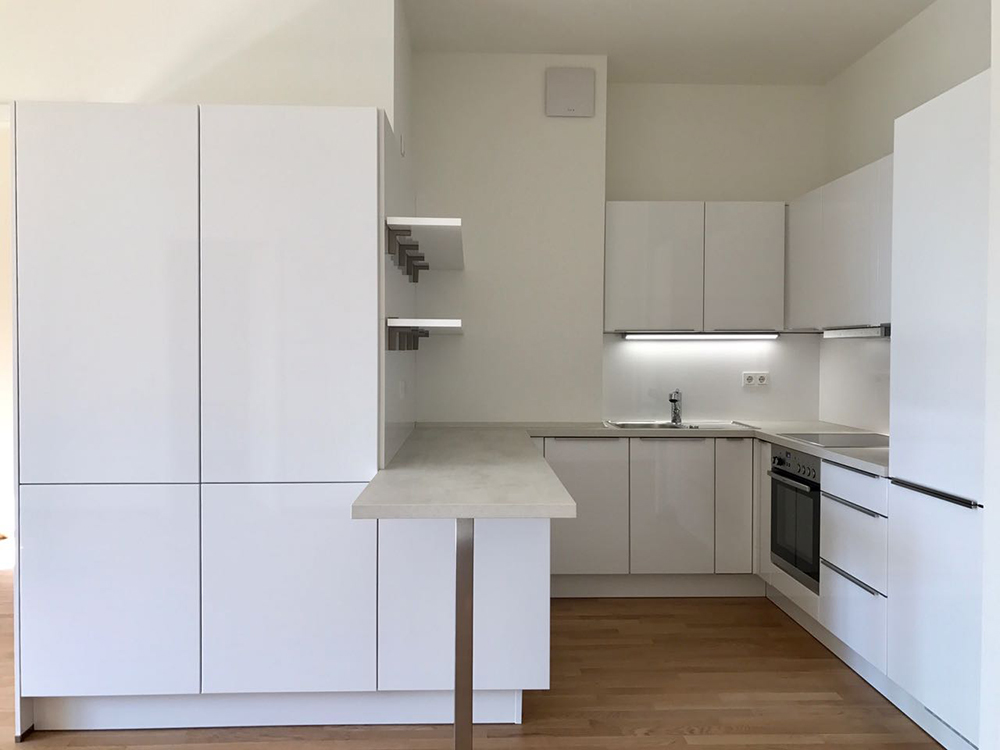 White corner kitchen
PG - price group of facades: 7
Kitchen furniture budget: 13 000 €
Built-in devices: NEFF
It is sometimes hard to create an elegant kitchen in a small space but with the right planning and equipment the task can be accomplished.
Its white walls, grey worktops and cool white units with stainless steel appliances pulls for a clean and uncluttered look. While decorating this kitchen for the client, we realised how much we admire simple design and clean lines in a kitchen.
Minimalism makes this space feel airy, bright and practical. The bar table here helps the kitchen seem more expansive also the shelves makes the space look bigger as it seems.