Portfolio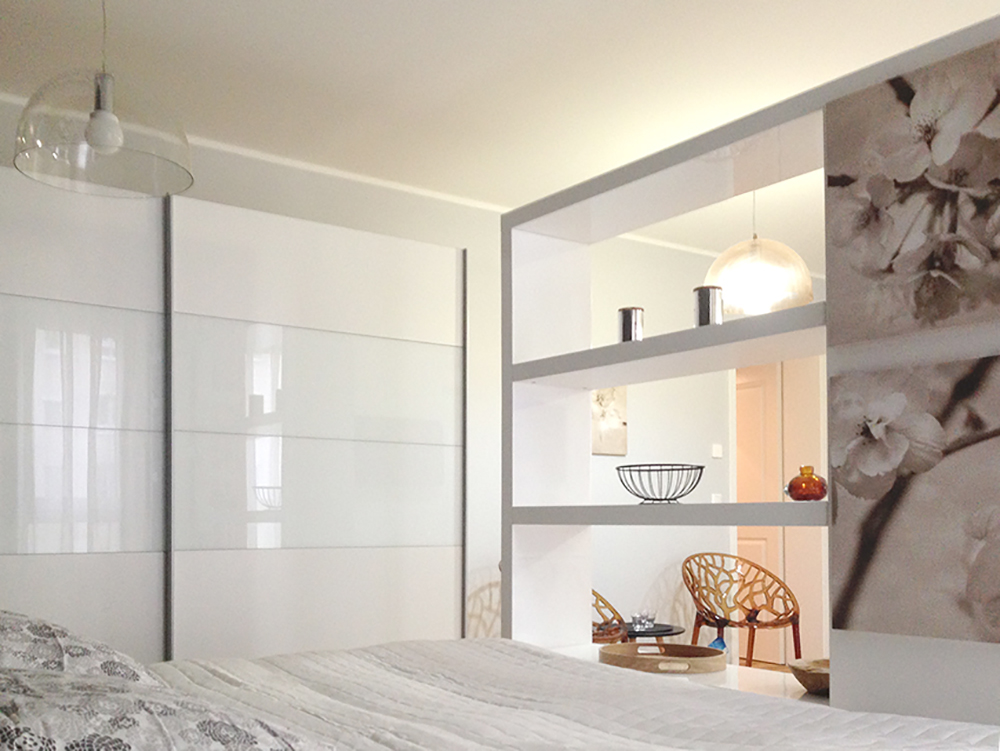 Furnished apartment in Berlin-Mitte
One-room apartment in a new building in the center of Berlin was intended for rental, so the budget was limited.
We designed this space in minimalist modern look and we focus on the function rather than the form. At the same time, it was possible to make a renovation, to set up an integrated kitchen with appliances and by zoning and a successful color solution of small quantities to obtain a modern, comfortable and capacious living space.
The clean and clutter-free look is necessary among the homeowner who likes his home to be fuss and stress free, so we chose white and grey colors as the grey can amplify white and white can lighten a touch of grey. A wooden floor and kitchen added simple yet interesting touch to the living area.