Portfolio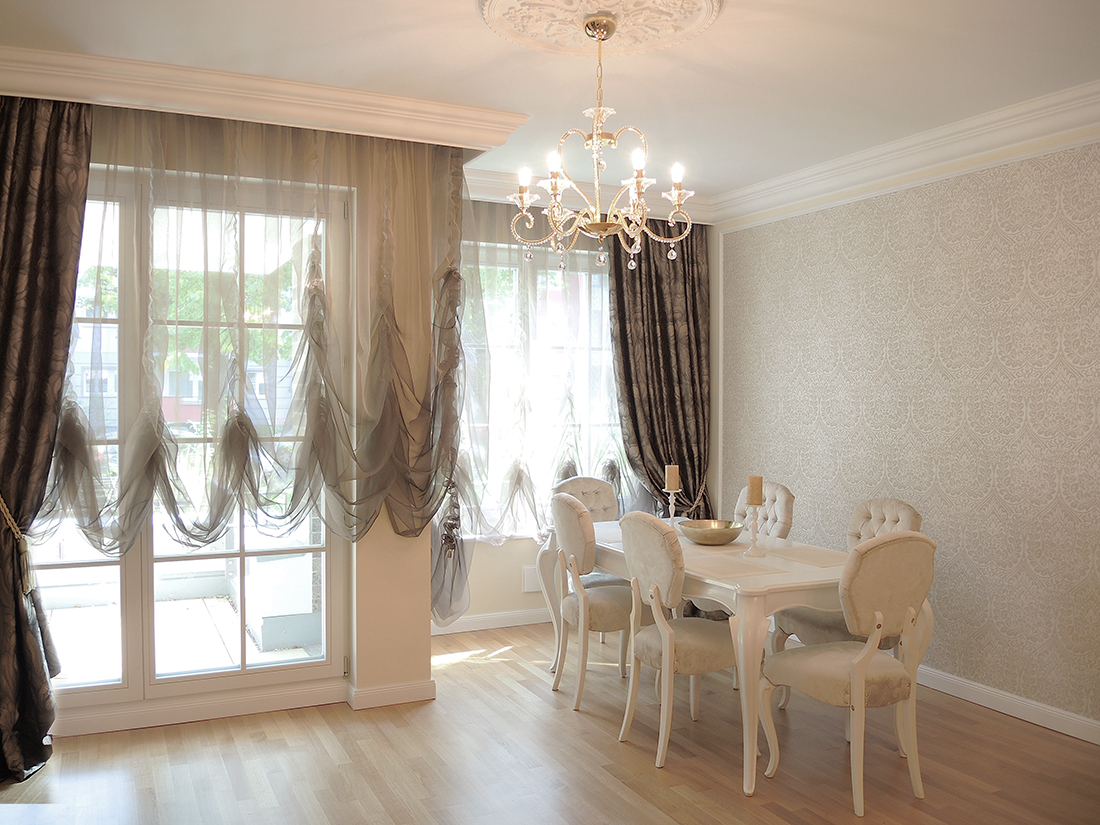 Modern classic in the new building in Charlottenburg
The furniture of this luxury apartment is a combination of modern and classic style with a minimalist styleю
The main color of this design is the differnt shades of beige combined together to create this harmonic look. The classic modern decor, the light colored walls, and the parquet floor are the backdrop for a postmodern minimalist furniture, comfort and elegance are the keywords in this interior.
The attention to detail is evident, and bring a very personal atmosphere. The interior here combines three very different stylistic periods, on the other hand the art-deco, the classic and the modern style.