Portfolio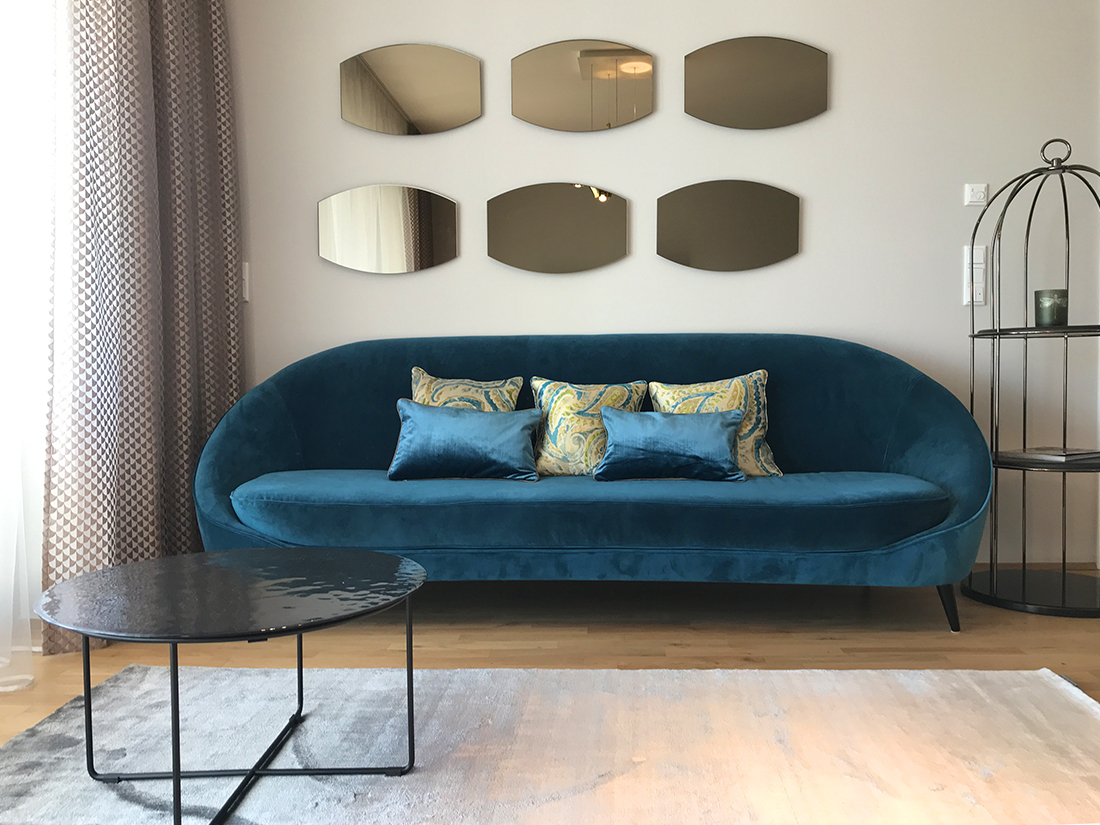 Project Z
The apartment was designed in a modern style.
The furniture in the apartment was designed by young designers from around the world, turning them into new, creative objects of modernity. The color scheme of the rooms is so diverse that it gives individuality and integrity to the rooms. The interior is completed by magnificent Italian chandeliers, which allow you to create different lighting solutions.
The living room is decorated with a wall with mirror panels, a decorative, decorative shelf in the form of a birdcage and a luxurious dark turquoise sofa. The kitchen and living room are a single, which has become a place for the whole family to communicate and receive guests.