Portfolio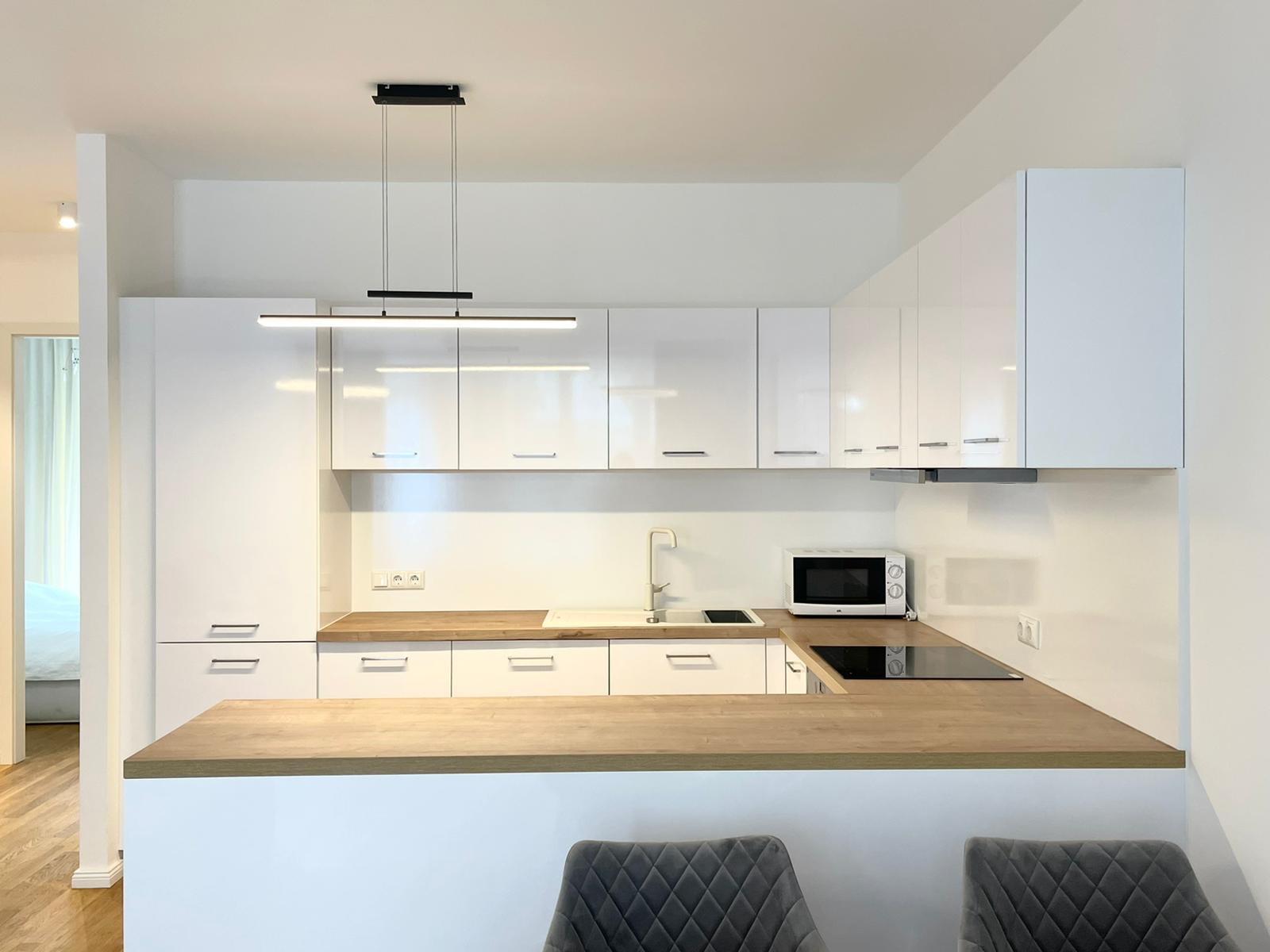 Möblierte Wohnung mit heller Wohnküche
An apartment to relax and temporarily living
The apartment was designed in a very warm and natural white tone.
The white color not only visually expanded the space, but also better emphasized the proportions and contrasts.
Simple and geometric, not sticking out furniture was used, which combines the functionality and comfort together.
The contrasts of white and black and the wood textures make the apartment very cozy and simple.